October 29, 2019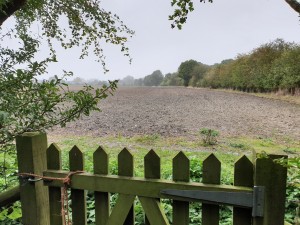 As some of you know here is not the same as it used to be. That is what has been happening. Confused? Well I am too but getting less so. Since my last post I have moved house. Which is mostly wonderful, with a side helping of frustrating stressful and yes a LOT of confusing.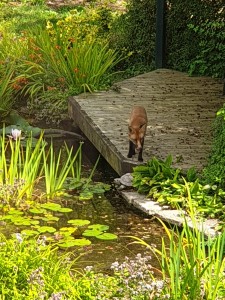 Moving has been an ambition for a long time, London has lost its shine for me. Well OK I think it managd that a rather long time ago but it has been getting worse and friends have been commenting on just how bad it is for my health. There was also no way I could ever afford enough space to make my business comfortable in the city, I needed to move out a bit.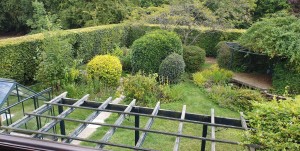 Our search needed to get us fairly close to London, close to Hemel Hempstead and remote enough to get enough space. It took several months and a lot of viewings to find a house that fitted our needs. We didn't get the style of house we would have liked but we did find large rooms and an orchard. Maybe the orchard wouldn't excite many people but it does me, being able to have a good walk in trees without leaving my garden is amazing. We are on the edge of the Chilterns area of outstanding natural beauty and my goodness is it well named. I can't believe those who say I will get bored of the landscape and wildlife. This is what I enjoy seeing every day.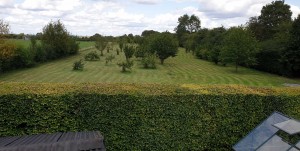 Of course moving house can't be done with a quick wave of a wand. Lots of haggling with solicitors movers and utilities is needed to make it work. We are moved so yes most of that is now in order but we are still working on getting our internet completely sorted so I still have no access to my business email. I am sorry, we are trying, but BT openreach are not playng ball. I hope we will have this resolved quite soon but I am not placeing bets.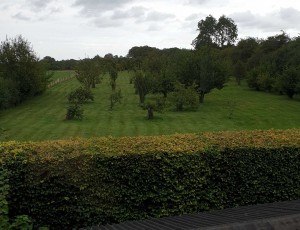 Having moved mid August, yes we are settleing in. No we are not completely unpacked. I think evey room has at least one box left to do. 3 rooms are still very boxy. The dinning room won't be unpacked until I have somewhere to move my teaching supplies to, the spare bedroom/stash room is in progress and the office is not my problem

Well some of it is mine but for now I have no office so its very tricky to put away.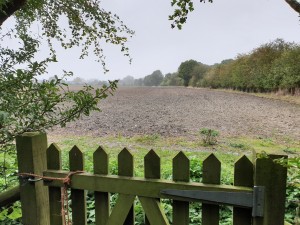 The cats have coped well with the move. the oldest of our cats made it very clear this is much more the kind of house she expects to live in. The 2 younger ones found it more of a shock and did take weeks to settle in. They now love having so much scope to run about. They can have crazy chases all over the house, and when we get the fences up they will have an enclosed space in the garden and can be indoor outdoor cats. living right by a railway line and a road we are not keen to let them free roam but we have a lot of space we can fence in for them.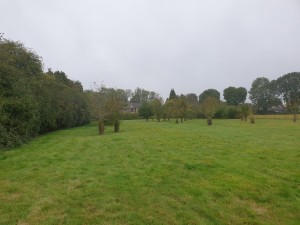 The photos in this post are of the garden, the orchard and the view from our back gate. Sorry for the duplicates, I seem to have lost the knack of battling the editor.