January 10, 2018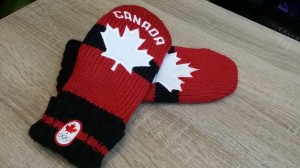 First week of term is always a bit interesting. Getting out of holiday mode and back into full work mode is a shock to the system and requires some organization and planning. This year was going to be better. I was going to be fully organized and on top of it. That was great till Monday morning when my car decided it wanted a new ignition lock right NOW. Fortunately a mobile locksmith had time and could fit it in Tuesday and expected to do the job there and then. Expected is the key word when he arrived the lock was past repair and would need to have a new barrel, but there was probably one at the depot and they could do it overnight. Leaving me no car to get to class.
I am lucky to have a really great bunch of students, and one that is local to me. She picked me up, with all my junk, I mean fine and valuable items needed to run a class and delivered me to the community center in Bennetts End. She also helped me set up and bought the class milk, what a star right? At the end of last term several students couldn't make the last class of term so today was Christmas party day, with presents, food and fun. Fat quarters were swapped and much food eaten. I have a big win, having tried on every pair of gloves I could find locally and found none that came close to fitting I am pleased to announce I have Canadian hands. Well their mittens fit me at least. Maybe I need to head over there again to shop for winter clothes

After class my same student not only brought me home but took me to check out the damaged door at my storage unit. Fortunately it wasn't serious. Nothing harmed and the door is now fixed, though I would love to know how it happened in the first place. I would have said trolley but the damage was below the height of them. It did also give me a chance to show off my fabric stocks, including the wide backings. I still need to figure out a good way to display those in my mobile shop. They are too wide to take a full width strip off each. Maybe I can sneak a small corner. I need to come up with something.
All in all an amazing start to the term. It was fun as much as work and that makes such a huge difference. If any of you are in the Hemel area I have spaces in this class, and you would be most welcome to join us for patchwork and quilting, and general fun.